Patients who receive the wrong medication, incorrect dosage, or any related error when picking up a prescription can suffer from serious side effects and damage to their health. If you have been harmed because of a pharmaceutical error, you may have grounds to initiate a medical malpractice lawsuit. A medication error attorney from our firm can navigate through the complex legal process and build a strong case on your behalf. At Bennett Johnson, LLP, in Oakland, CA, we can hold negligent parties responsible and work diligently to seek appropriate compensation for your injuries. Contact our law firm online today to discuss your case in detail with an attorney.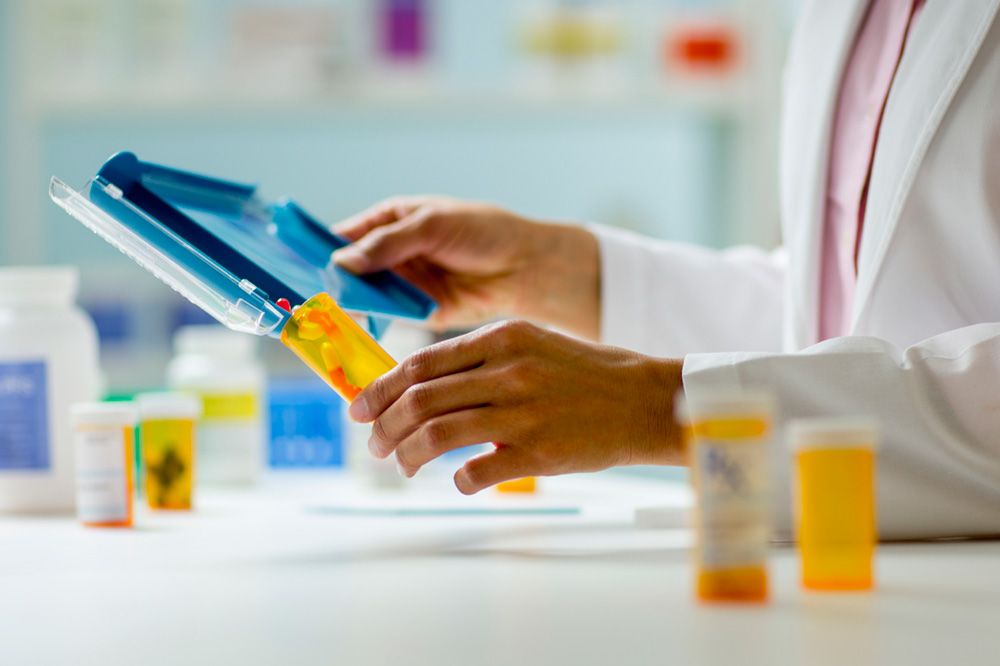 Common Pharmacy and Medication Errors
Errors involving medication can happen in a hospital, doctor's office, or pharmacy. While you may trust that you are receiving the right prescription at the right dosage, mistakes are often made. Some of the most common medication errors include:
Giving a patient the wrong dose
Misreading a prescription and giving a patient the wrong medication
Failing to provide a patient with the proper instructions for that particular medication
Giving a patient someone else's medication because of a similar name or birth date
Leaving off the appropriate warning label for a particular medication
Failing to check for any potential dangerous drug interactions
Lack of patient monitoring when medications are administered in hospitals
Providing a prescription without ensuring the patient does not have allergies to any ingredients
Without the proper medication, patients can suffer from worsened conditions that initially required treatment. Existing health problems can spread and further damage a patients health, in addition to serious complications from taking the wrong prescriptions.
Consequences of Medication Errors
These medication errors can cause serious, life-threatening adverse reactions in patients. A medication error could lead to overdose, toxicity, poisoning, and even death. Some common adverse reactions to these errors include:
Nausea or vomiting
Allergic reactions such as anaphylaxis
Liver failure
Kidney failure
Stroke
Paralysis
Patients who survive these serious reactions may face lifelong complications, needing surgical treatment or extended medical care. Some may be unable to work for long periods of time, adding to the financial strain they are already under due to large medical bills.
Liability in these Medical Malpractice Cases
Determining liability in medical malpractice cases involving medication errors can be difficult. There are often multiple parties involved in the prescription process, so it is harder to decipher which party is at fault. Responsibility could lie with the prescribing doctor for writing the wrong dosage on the prescription. The pharmacist could be found liable for any mix-ups in medications, mislabeling, and more.
In order to have a successful case, injured patients must prove that the medical professions treating them failed to provide a level of care another experienced provider would have. Patients must also prove that the medication error caused injury. This process can become incredibly complex with the insurance companies of doctors or medical facilities becoming involved. It is essential that you work with an experienced personal injury attorney who can fight for your best interests. At Bennett Johnson, LLP, our attorneys can gather necessary evidence and work with medical experts to build the strongest case possible.
With our attorneys on your side, you can put the strongest case forward, ensuring that insurance companies do not take advantage of your vulnerable position.
Potential Compensation
When pursuing compensation, you may seek damages for a number of concerns, such as:
Medical bills, including additional treatments, medications, hospital stays, and more
Lost wages due to your extended recovery
Pain and suffering
Lowered quality of life, usually if the error caused permanent damage
Loss of consortium for surviving family members of the error was fatal
With our attorneys on your side, you can put the strongest case forward, ensuring that insurance companies do not take advantage of your vulnerable position.
Speak with an Experienced Attorney Today
If you or someone you love suffered serious injuries caused by a medication error, contact Bennett Johnson, LLP online or call (510) 444-5020 to schedule a consultation. Our team can fight for your best interests, helping you to recover and focus on the future.